TeeTINY Online is an open-world game of MMORPG genre with Anime-style graphics. This game brings you an interesting journey to discover a unique world with friends from all over the world. TeeTINY Online takes a fictional background from the world of the gods. However, evil was gradually spreading around the world and nourishing the tower of despair. This tower is the place creating monsters from human greed. You will play as one of the warriors assigned by the gods to destroy this tower to return peace to the land.
TeeTINY Online connects players through a global server. In which, you not only enjoy an open-world role-playing game full of special features but also can communicate with others easily through the online system. Effective communication in missions and fighting is the key to success. Let's together with us to find the interesting features of the game right now!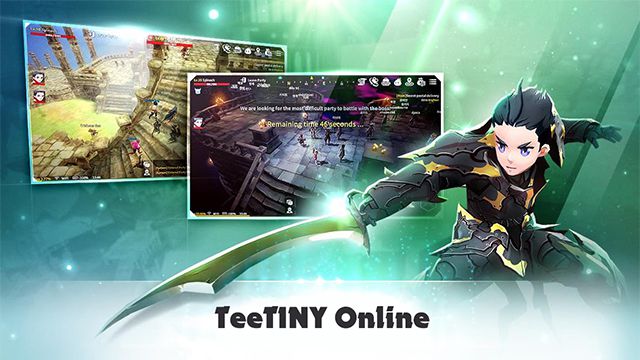 Introducing TeeTINY Online
The unique gameplay
At the beginning of the game, players can choose a basic character. There will be no character classes but only male or female option. You can make basic adjustments to change parts of the character's look easily. TeeTINY Online is an MMORPG game, so the characters have to gradually enhance their power through challenges one by one. Besides, you can level up by performing main missions, hunting equipment and improving the characters' skills.
TeeTINY Online has familiar control system like other game of the same MMORPG game genre. On the left of the screen, there will be the control key to help your character move. On the right, there will be the place to arrange the keys for performing skills and other functions. Each player can only choose 4 skills. This will create a variety in each person's without the need for specific character classes. One thing that players may like in TeeTINY Online is that equipment can fall out randomly. It will have different stats and power so you will need a bit of luck to get a good weapon.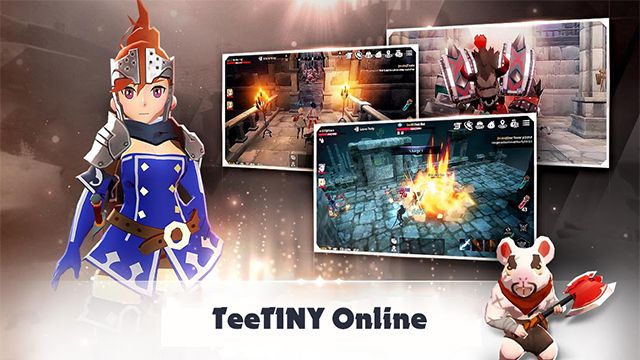 The tasks and features system
TeeTINY Online is produced by Korean developers. Therefore, the tasks are more difficult for players. It requires more patience and meticulousness than other games that you usually see from Chinese developers. In this game, the player will have a series of quests, following the story. They help you gain experience and basic equipment.
Also, TeeTINY Online has many other attractive features. They will be arranged in the upper right corner of the screen such as shops, monsters, changing angles, automated systems, events… Besides, you can communicate directly with many people in the game system. It will make your game more fun.
The quality graphics
TeeTINY Online has beautiful 3D graphics in a detailed animation style. The grass, streams, characters… are designed very soft and flexible. Everything can be easily interacted with each other to bring a sense of authenticity to all players. Besides, the effects are also varied from flying, using skills, etc. Also, the game supports users to zoom in/out to view more clearly.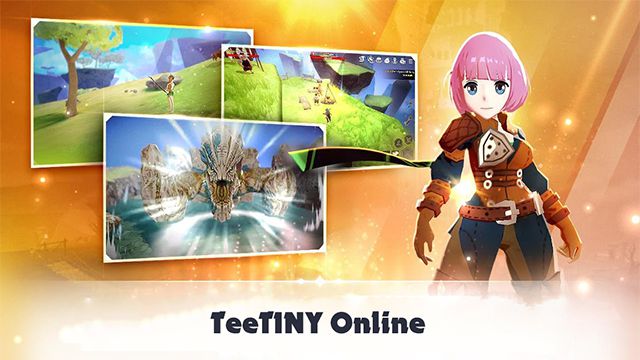 Download TeeTINY Online APK for android
TeeTINY Online is a new unique game. It brings very special experiences about a large multi-player MMORPG world. We hope that you have obtained useful information when referring to this article. You can download this game with the link below. Don't forget to leave your review after experiencing this game fro supporting us to do the better works in the future. Thank and have a fun game!