Tactile Wars is an engaging strategy game from ANKAMA GAMES developer. Players will be the leader of a color army equipped with special weapons and attractive strategies. You will control your characters to invade the lands and create exciting matches. Also, players can participate in many unique activities such as recruiting soldiers, buying weapons or allying with other players to create strong enough cooperation. In this article, we give you all the information about the game, as well as provide the link to download it for free. Let's check it out right now!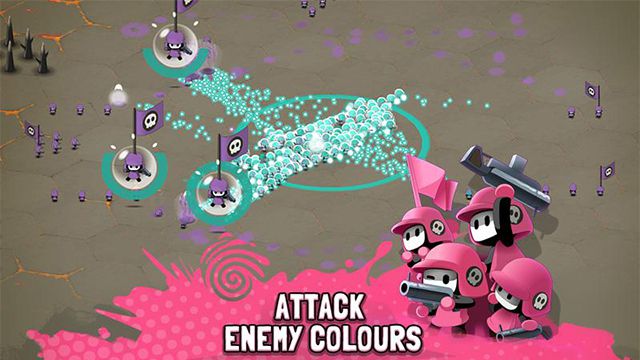 Introducing Tactile Wars
The gameplay
Tactile Wars has a new and unique strategy game, in which players need to have creative gameplay to win the final. In the game, you will transform into a commander who controls the soldiers to complete tasks such as fighting, occupying bases… Of course, your army will have to face many other enemies. Your troops will attack with colorful weapons. When enemies are completely infected with your color, they will die. In return, your soldiers will also die if they are infected with too many colors from the enemy.
Tactile Wars requires the player's tactics to transform quickly. You have to use your finger to draw on the phone screen. The battle formation will immediately change according to your draw. There will be no specifical tactics and guidelines for changing squads. You will have to gain experience to win your campaigns. However, there is a trick to help players win quickly that you attack and destroy the soldiers holding the flag first. From here, the enemy squad will automatically disintegrate.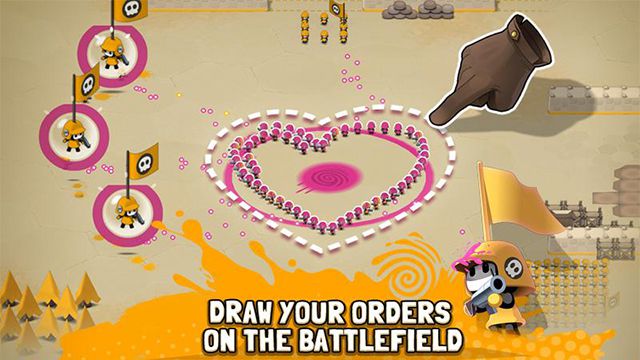 The mission
In Tactile Wars, there are many quests for players to do and complete. They will calculate in the form of achievements. You fight and achieve many different levels, such as destroying many enemies, occupying bases… After finishing quests, you will receive money or experience points. These rewards will be extremely necessary for developing your army in the future, so you should try to achieve the rewards as soon as possible.
Play online
Tactile Wars will allow players to experience both online and offline modes fully. You can participate in multiple campaigns alone with unique tactics, challenge your ability with the most difficult gates. However, players can also create more fun by playing with other players in multiplayer mode. You can join them to exchange useful experiences to become an excellent player.
Upgrade
Tactile Wars is a simple game, but there are many things for players to upgrade, such as vehicles, traps, defenses, and soldiers. You will need a lot of experience points to reach the necessary levels. Besides, gamers can use money to unlock different items for upgrading. The higher the level is, the more money you have to spend.
The design
Tactile Wars is a simple and interesting game, which is a perfect combination of colors. Players will experience the conflict and mixing of many different colors in a 2D environment. Also, the battle maps are arranged and designed creatively. They are not repeatable. Instead, they are designed according to different themes. Besides, the music in Tactile Wars will be fun and exciting, which will be very suitable for the fast-paced game. You will also hear many funny sounds in the battle of many cute soldiers.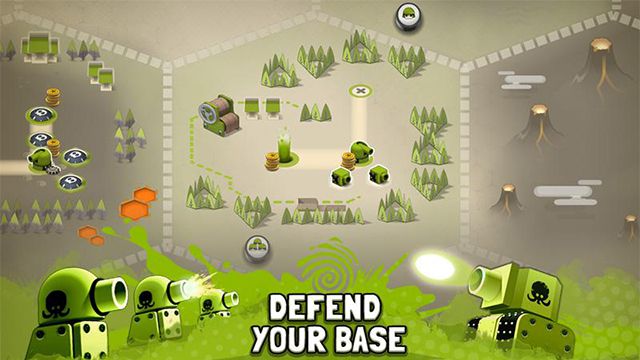 Download Tactile Wars MOD APK for Android
Tactile Wars is an attractive strategy game, which brings fast-paced and colorful matches for players. Besides, we would like to provide you with a modified version of the game in this article. It will have more premium features for players. Links for download will always be available at the end of this article. Thanks and have fun!